The World's Largest Hindu Temple Isn't In India… And It Floats On A Swamp!
What do you think the world's largest Hindu temple is? Logically you would think that the world's largest Hindu temple would be found in India – where Hinduism was founded, and a vast majority of Hindus reside.
Well, you would be mistaken.
Here are a few clues to help you, and some interesting facts thrown in for good measure.
It is in Asia
It is built on swamp lands and floats over a swamp
It was dedicated to Lord Vishnu
It was built in the 12th century and took over 30 years to build
In the 13th century, it was turned into a Buddhist temple after the ruling kingdom fell
It is no longer used as a temple
It features on the national flag of the country it is in
Since the 1800s, over $225million has been spent on its renovation and refurbishment
Almost 80% of foreign tourists to the country it is in make a visit to this temple
And The World's Largest Hindu Temple Is…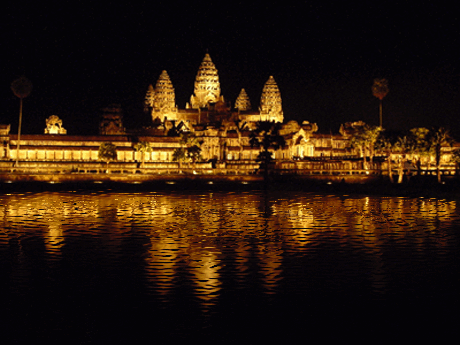 Yep, it is Angkor Wat in the South East Asian nation of Cambodia.
Not only that but it is also the world's largest religious building.
Angkor Wat is actually a temple complex, but the main tower is the best preserved one of the many shrines within the complex.
It was built by King Suryavarman II in the 12th century, it was used as his state temple and also became the place where he was laid to rest – his mausoleum.
It was revolutionary at the time, as the region was predominantly dedicated to Shaivism, the worship of Lord Shiva and Angkor Wat broke with tradition to become the first and most prominent Vaishnav temple in the area.
Its architecture and design were crafted to resemble Mount Meru, the holy mountain in Hinduism where the devas and other deities are believed to reside and was used as the churning rod in the churning of the oceans, Samudra Manthan.