VIDEO – Durga Chalisa Lyrics And Translation
In this post we're going to cover the Durga chalisa lyrics and also a translation.
As I mentioned in looking at the Hanuman Chalisa, a chalisa is a 40-verse prayer to a specific deity. It contains a lot of power and can be an incredible psychological boost when recited with your full heart and soul.
The Durga Chalisa is recited to bring good fortune and joy to your family and to heal rifts with enemies and negative influences.
Video Of Durga Chalisa Lyrics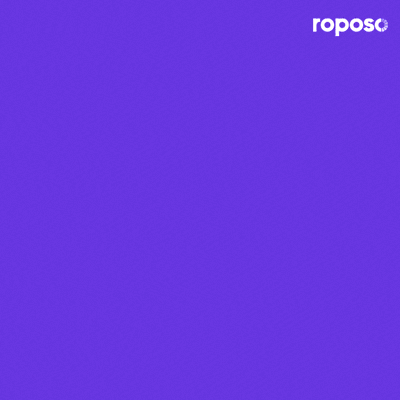 Durga Chalisa Lyrics In Devanagri Script
नमो नमो दुर्गे सुख करनी। नमो नमो अंबे दुःख हरनी॥
निरंकार है ज्योति तुम्हारी। तिहूं लोक फैली उजियारी॥
शशि ललाट मुख महाविशाला। नेत्र लाल भृकुटि विकराला॥
रूप मातु को अधिक सुहावे। दरश करत जन अति सुख पावे॥
तुम संसार शक्ति लै कीना। पालन हेतु अन्न धन दीना॥
अन्नपूर्णा हुई जग पाला। तुम ही आदि सुन्दरी बाला॥
प्रलयकाल सब नाशन हारी। तुम गौरी शिवशंकर प्यारी॥
शिव योगी तुम्हरे गुण गावें। ब्रह्मा विष्णु तुम्हें नित ध्यावें॥
रूप सरस्वती को तुम धारा। दे सुबुद्धि ऋषि मुनिन उबारा॥
धरयो रूप नरसिंह को अम्बा। परगट भई फाड़कर खम्बा॥
रक्षा करि प्रह्लाद बचायो। हिरण्याक्ष को स्वर्ग पठायो॥
लक्ष्मी रूप धरो जग माहीं। श्री नारायण अंग समाहीं॥
क्षीरसिन्धु में करत विलासा। दयासिन्धु दीजै मन आसा॥
हिंगलाज में तुम्हीं भवानी। महिमा अमित न जात बखानी॥
मातंगी अरु धूमावति माता। भुवनेश्वरी बगला सुख दाता॥
श्री भैरव तारा जग तारिणी। छिन्न भाल भव दुःख निवारिणी॥
केहरि वाहन सोह भवानी। लांगुर वीर चलत अगवानी॥
कर में खप्पर खड्ग विराजै। जाको देख काल डर भाजै॥
सोहै अस्त्र और त्रिशूला। जाते उठत शत्रु हिय शूला॥
नगरकोट में तुम्हीं विराजत। तिहुँलोक में डंका बाजत॥
शुम्भ निशुम्भ दानव तुम मारे। रक्तन बीज शंखन संहारे॥
महिषासुर नृप अति अभिमानी। जेहि अघ भार मही अकुलानी॥
रूप कराल कालिका धारा। सेन सहित तुम तिहि संहारा॥
परी गाढ़ सन्तन पर जब जब। भई सहाय मातु तुम तब तब॥
आभा पुरी अरु बासव लोका। तब महिमा सब रहें अशोका॥
ज्वाला में है ज्योति तुम्हारी। तुम्हें सदा पूजें नर-नारी॥
प्रेम भक्ति से जो यश गावें। दुःख दारिद्र निकट नहिं आवें॥
ध्यावे तुम्हें जो नर मन लाई। जन्म-मरण ताकौ छुटि जाई॥
जोगी सुर मुनि कहत पुकारी। योग न हो बिन शक्ति तुम्हारी॥
शंकर आचारज तप कीनो। काम क्रोध जीति सब लीनो॥
निशिदिन ध्यान धरो शंकर को। काहु काल नहिं सुमिरो तुमको॥
शक्ति रूप का मरम न पायो। शक्ति गई तब मन पछितायो॥
शरणागत हुई कीर्ति बखानी। जय जय जय जगदम्ब भवानी॥
भई प्रसन्न आदि जगदम्बा। दई शक्ति नहिं कीन विलम्बा॥
मोको मातु कष्ट अति घेरो। तुम बिन कौन हरै दुःख मेरो॥
आशा तृष्णा निपट सतावें। रिपु मुरख मोही डरपावे॥
शत्रु नाश कीजै महारानी। सुमिरौं इकचित तुम्हें भवानी॥
करो कृपा हे मातु दयाला। ऋद्धि-सिद्धि दै करहु निहाला।
जब लगि जियऊं दया फल पाऊं। तुम्हरो यश मैं सदा सुनाऊं॥
श्री दुर्गा चालीसा जो कोई गावै। सब सुख भोग परमपद पावै॥
देवीदास शरण निज जानी। करहु कृपा जगदम्ब भवानी॥
Durga Chalisa Lyrics In Phonetic Hindi
Namo Namo Durge Sukh Karani, Namo Namo Ambe Dukh Harani
Nirakar Hai Jyoti Tumhari, Tihoun Lok Phaili Uujiyaari
Shashi Lalaat Mukh Maha Vishala, Netra Lal Bhrikoutee Vikaraala
Roop Maatu Ko Adhik Suhaave, Darshan Karata Jana Ati Sukh Paave
Tum Sansar Shakti Laya Keena, Palana Hetu Anna Dhan Deena
Annapoorna Hui Tu Jag Pala, Tumhi Aadi Sundari Bala
Pralayakala Sab Nashana Haari, Tum Gouri Shiv Shankar Pyari
Shiv Yogi Tumhre Gun Gaavein, Brahma Vishnu Tumhein Nit Dhyavein
Roop Saraswati Ka Tum Dhara, Day Subuddhi Rishi Munina Ubara
Dharyo Roop Narsimha Ko Amba, Pragat Bhayi Phaad Ke Khamba
Raksha Kari Prahlad Bachaayo, Hiranyaykush Ko Swarga Pathayo
Lakshmi Roop Dharo Jag Maahin, Shree Narayan Anga Samahin
Ksheer Sindhu Mein Karat Vilaasa, Daya Sindhu Deejey Man Aasa
Hingalaja Mein Tumhi Bhavani, Mahima Amit Na Jaat Bakhani
Matangi Aru Dhoomawati Mata, Bhuvaneshwari Bagala Sukhdata
Shree Bhairav Tara Jag Tarani, Chhinna Bhala Bhava Dukh Nivarini
Kehari Vahan Soha Bhavani, Laangur Veer Chalata Agavani
Kar Mein Khappar Khadaga Virajay, Jako Dekh Kaal Dar Bhajey
Sohe Astra Aur Trishula, Jase Uthata Shatru Hiya Shoola
Nagarkot Mein Toumhi Virajat, Tihoun Lok Mein Danka Baajat
Nagarkot Mein Toumhi Virajat, Tihoun Lok Mein Danka Baajat Shumbh
Nishumbh Daanuv Tum Maare, Rakta Beej Shankhana Sanghaare
Mahishasur Nrip Ati Abhimaani, Jehi Agh Bhar Mahi Akulaani
Roop Karaal Kali ka Dhara, Sen Sahita Tum Tihin Samhara
Pari Gaarh Santana Par Jab Jab, Bhayi Sahay Matou Tum Tab Tab
Amarpuri Arubaa Sab Lokaa, Tab Mahima Sab Kahey Ashoka
Jwala Mein Hai Jyoti Tumhari, Tumhein Sada Poojey Nar Nari
Prem Bhakti Se Jo Yash Gave, Dukh Daridra Nikat Nahin Aave
Dhyaave Tumhein Jo Nar Man Layi, Janma Maran Tako Chhouti Jaayi
Yogi Sur Muni Kahat Pukaari, Yog Na Hoye Bina Shakti Tumhari
Shankara Acharaj Tap Ati Keenho, Kaam Krodh Jeet Sab Leenho
Nishidin Dhyan Dharo Shankar Ko, Kaahu Kaal Nahin Soumiro Tumko
Shakti Roop Ko Maram Na Payo, Shakti Gayi Tab Man Pachitayo
Sharnagat Huyi Kirti Bakhaani, Jai Jai Jai Jagadambe Bhavani
Bhayi Prasanna Aadi Jagadamba, Dayi Shakti Nahin Keen Vilamba
Maukon Maatu Kashta Ati Ghero, Tum Bin Kaun Harey Dukh Mero
Asha Trishna Nipat Satavein, Ripu Moorakh Mohe Ati Darpaave
Shatru Nash Kijey Maharani, Soumiron Ikchit Tumhein Bhavani
Karo Kripa Hey Maatu Dayala, Riddhi Siddhi Dey Karahou Nihaala
Jab Lagi Jiyoun Daya Phal Paoun, Tumhro Yash Mein Sada Sounaoun
Durga Chalisa Jo Nar Gaavey, Sab Sukh Bhog Parampad Pavey
Devidas Sharan Nij Jaani, Karahoun Kripa Jagadambe Bhavani
Durga Chalisa Lyrics Translation
I bow to You O Goddess Durga, the bestower of happiness!
I bow to You O Goddess Amba, who Ends all miseries.
The radiance of your light is limitless and all pervading and all the three
realms (Earth, Heaven And the Nether World) are enlightened by Thee.
Your face is like the moon and mouth very huge. Your eyes shine with a
red glow and You have a Frightening frown.
O Mother! Your look is enchanting, the very sight of which ensures welfare
of the devout.
All the powers of the World repose in Thee and it is You who provide food and
wealth for the World's survival.
Like the feeding Mother Annapoorna, You nurture the whole universe and You are
the one Who appear like the timeless Bala Sundari (young girl of extreme beauty).
At the time of dissolution, it is You, O Mother, who destroys everything. You are the
beloved Consort of Lord Shiva, Gauri (Parvati).
Lord Shiva and all yogis always chant your praise Brahma,
Vishnu and all other Gods ever meditate on You.
You appear in the form of Goddess Saraswati too,
to grant wisdom to the sages and thus ensure their Welfare.
O Mother Amba! It was You who appeared in the form
of Narsimha, sundering the pillar.
Thus You saved Prahlad and Hiranyakashyap also went to
Heaven as he was killed by your Hands.
In the form of Goddess Lakshmi, O Mother, you appear in
this world and repose by the side of Shree Narayan.
Dwelling in the ocean of milk, O Goddess, with Lord Vishnu,
please fulfill my desires.
O Bhavani, the famous Goddess of Hingalaja is no one else but
You Yourself. Illimitable is your Glory, defying description.
You are yourself Matangi and Dhoomavati Mata. It is You who appear as
Bhuvaneshwari and Bagalamukhi Devi to bestow happiness to all.
It is You who redeem the wolrd, appearing in the form of Shree Bhairavi,
Taradevi and Chhinnamasta Devi, and end its sorrows.
Reposing gracefully upon your vehicle, O Goddess Bhavani, You are welcome
by the brave Langour (Lord Hanuman).
When You appear in the form of Goddess Kali, with sword in one hand and a
cupel in the other, Even Time flees in panic.
Beholding You, well armed, with a Trident in your hand, the enemy's
heart aches with the sting Of fear.
You also repose in the form of Devi at Nagarkot in Kangara. Thus all the
three realms shudder in the might of your glory.
You slayed the demons like Shumbh & Nishumb and massacred the
thousand forms of the dreaded Demon Raktabeej.
When the earth was severely distressed bearing the load of the sins
of the arrogant Mahishasur.
You assumed the dreadful form of Goddess Kali and
massacred him along with his army.
Thus, whenever the noble saints were distressed,
it is You O Mother, who came to their rescue.
All the realms including the Amarpuri (divine realm) remain
sorrow-less and happy by Your Grace. O Goddess!
It is the symbol of Your glory that is burning brightly at Shree JwalaJi.
All me and women Ever worship You, O Mother!
He who sings Your glory with devotion, love, and sincerity remains
beyond the reach of grief And poverty.
He who meditates upon Your form with concentration goes
beyond the cycle of births and deaths.
All the yogis, gods and sages openly declare that without your
favor one can't establish communion with God.
Shankaracharya had performed once a special penance called
Aacharaj and by virtue of which he had subdued his anger and desire.
He ever worshipped Lord Shankar and never for a moment
concentrated his mind on You.
Since He did not realize your immense glory, all His powers
waned and then He repented hitherto.
Then He sought refuge in You, chanted Your glory and
'victory, victory, victory to Thee, O Jagadamba Bhavani'.
Then, O Primal Goddess Jagadamba Ji, You were propitiated and
in no time You bestowed Him with his lost powers.
O Mother! Severe afflictions distress me and no one except Your
Honored Self can provide relief please end my afflictions.
Hopes and longings ever torture me. All sorts of passions and
lust ever torment my heart.
O Goddess Bhavani! I meditate only upon you Please
kill my enemies O Queen!
O Merciful Mother! Show me your favor and make me feel
happy by bestowing me with all sorts of riches and powers.
O Mother! May I be receptable of Your grace as long as I live,
ever recounting the feats of Your Glory to all.
This way, whoever sings this Durga Chalisa shall ever enjoy all
sorts of pleasures and shall attain the highest state in the end.
So that is the Durga Chalisa
In times of difficulty, where you are looking to god for some joy and some harmony with your family, think about reciting the Durga chalisa. It can do you a lot of good.