Shirdi Sai Baba 11 Assurances To His Devotees
Shirdi Sai Baba is a very unique figure in modern religion. As well as being someone who tried to unite different faiths and is celebrated by all faiths, he has an incredibly powerful attraction and builds a very very deep connection with his devotees, even to this day.
I have personally benefited substantially from Sai Baba's influence, as have my family and a couple of friends, on numerous visits to Shirdi. In my own mind, there is no doubt that Sai Baba was truly a divine power who looks after his devotees and protects them from harm.
It is said that before he passed away, he made 11 assurances to his devotees that he would still be by their side even when no longer on this Earth.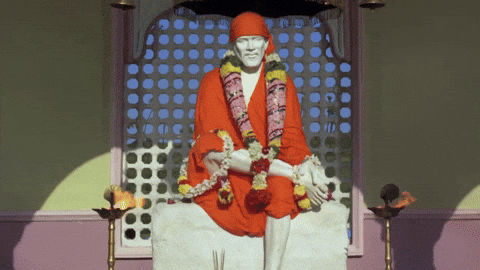 Here are the Shirdi Sai Baba 11 assurances that were made to his devotees.
Whosoever puts their feet on Shirdi soil, their sufferings will come to an end.
The wretched and miserable will rise to joy and happiness as soon as they climb the steps of my Samadhi.
I shall be ever active and vigorous even after leaving this earthly body.
My tomb shall bless and speak to the needs of my devotees.
I shall be active and vigorous even from my tomb.
My mortal remains will speak from my tomb.
I am ever living to help and guide all who come to me, who surrender to me and who seek refuge in me.
If you look to me, I look to you.
If you cast your burden on me, I shall surely bear it.
If you seek my advice and help, it shall be given to you at once.
There shall be no want in the house of my devotee.
From my own experience, I have a huge amount of faith and belief in the power of being a devotee of Shirdi Sai Baba and I actually strongly believe that each of those assurances remains true.