5 Stunning, Beautiful Hindu Temples To Visit
When the wanderlust takes hold, here are some beautiful Hindu temples to visit around the world.
Hindu temples are well known for some absolutely amazing architecture, attention to intricate detail and some very very fine craftsmanship that someone would take years to perfect before being able to attempt.
We take a look at some absolutely beautiful Hindu temples that you have to visit.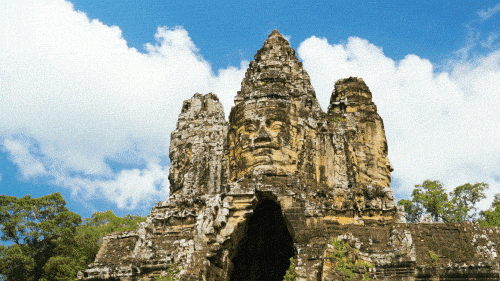 1. Malibu Hindu Temple, Malibu, California, USA
Beautiful temple, following a strong South Indian design influence in sunny Malibu, California. It opened in 1981. In 2006, Britney Spears had her son blessed at a large ceremony at the temple.
2. Prambanan Temple, Central Java, Indonesia
This temple dedicated to Lord Shiva is an ancient temple in Indonesia. It is the largest in Indonesia, hitting a height of 47 metres. As you can see from the stunning architecture, it is an absolute work of art.
3. Angkor Wat, Cambodia
One of the most famous buildings in the world and also the largest Hindu temple in the world, Angkor Wat in Cambodia was built in the 12th century, It is a UNESCO Heritage site and one of the main attractions to see in Cambodia.
4. Batu Caves Temples, Malaysia
What amazed me most about this temple is its location. It lies within the Batu caves in Malaysia and that makes for some spectacular views. it is my favourite because there is probably no other temple in the world quite like it.
5.  Arulmigu Sri Rajakaliamman Glass Temple, Malaysia
This is the only glass temple outside of India I believe. It is located in Johor Bahru, Malaysia, The artwork and decor of this place are absolutely jaw dropping. An absolute must-see. It is a very beautiful Hindu temple!
What is also great about this temple is that it has figures from Sikhism, Buddhism and Christianity as well – to represent tolerance, oneness and togetherness.
If you know of any beautiful Hindu temples you think we should add to this list, get in touch and let us know!